1

Upload Photo

2

Confirm Design

3

Customization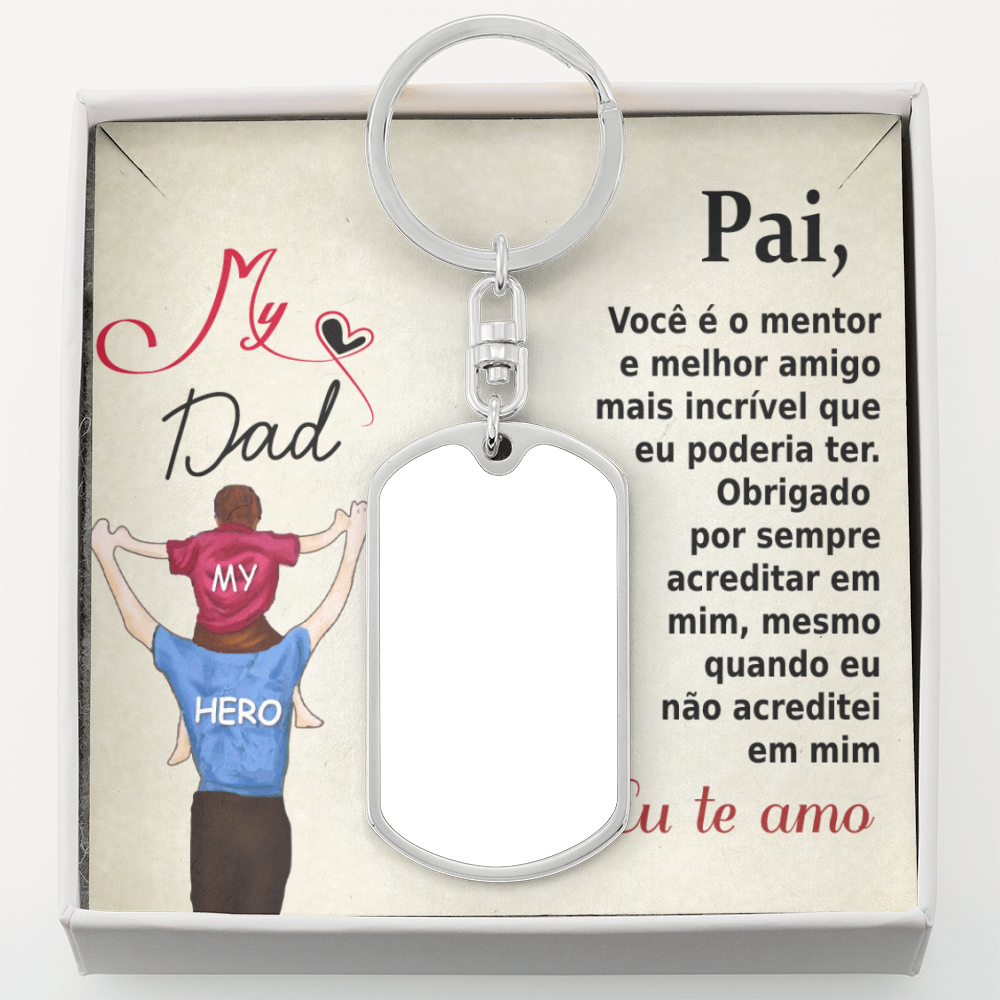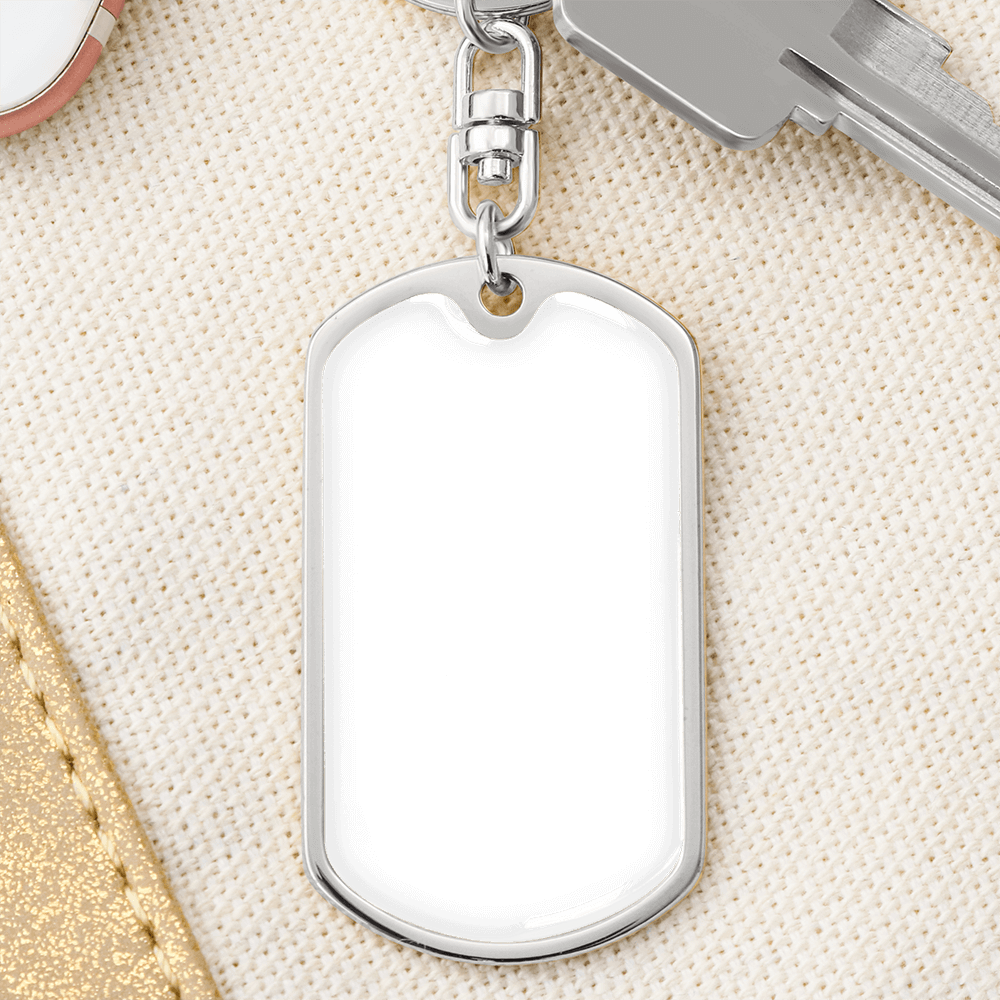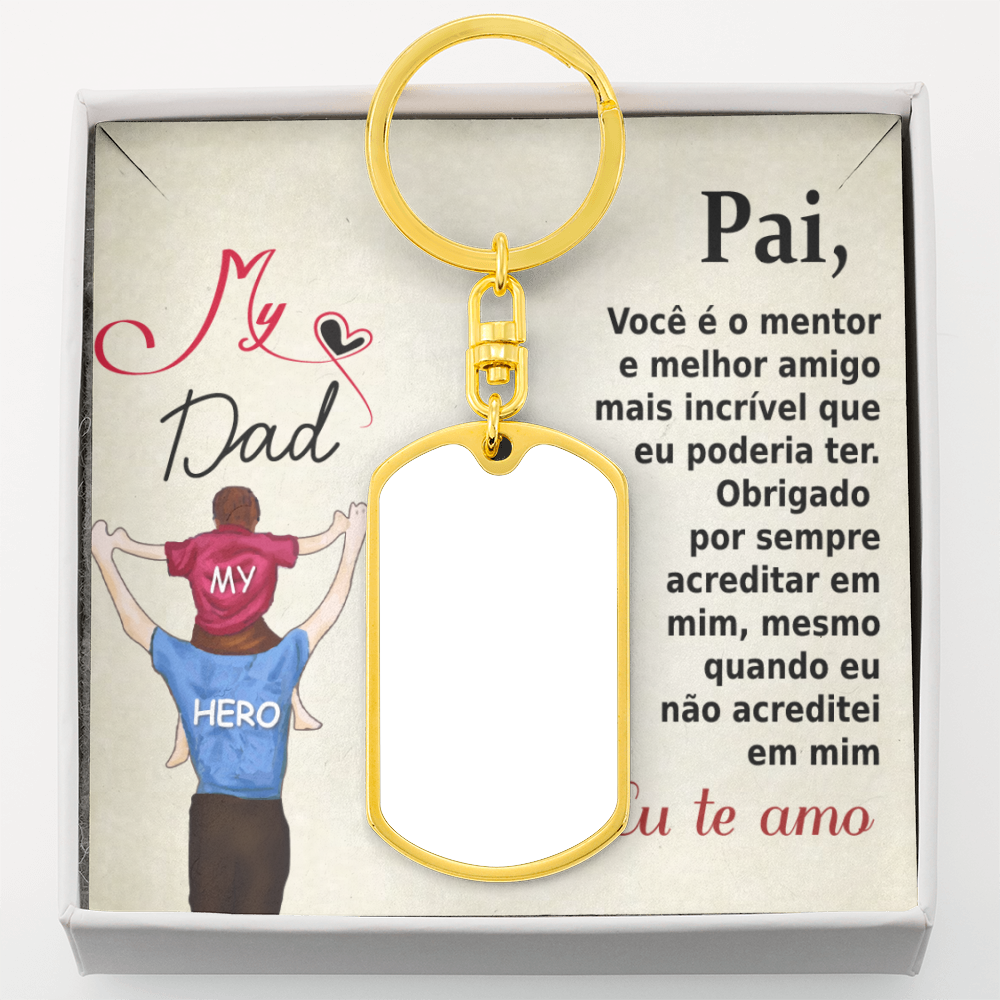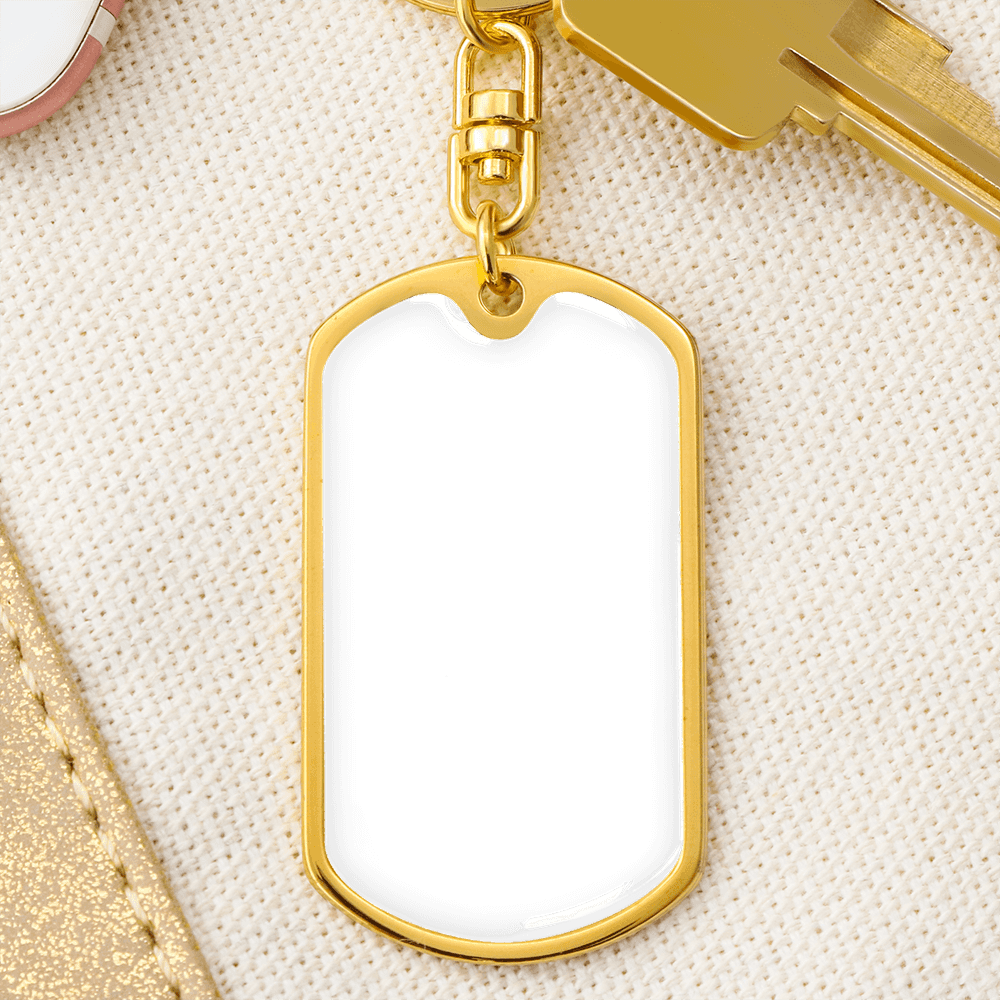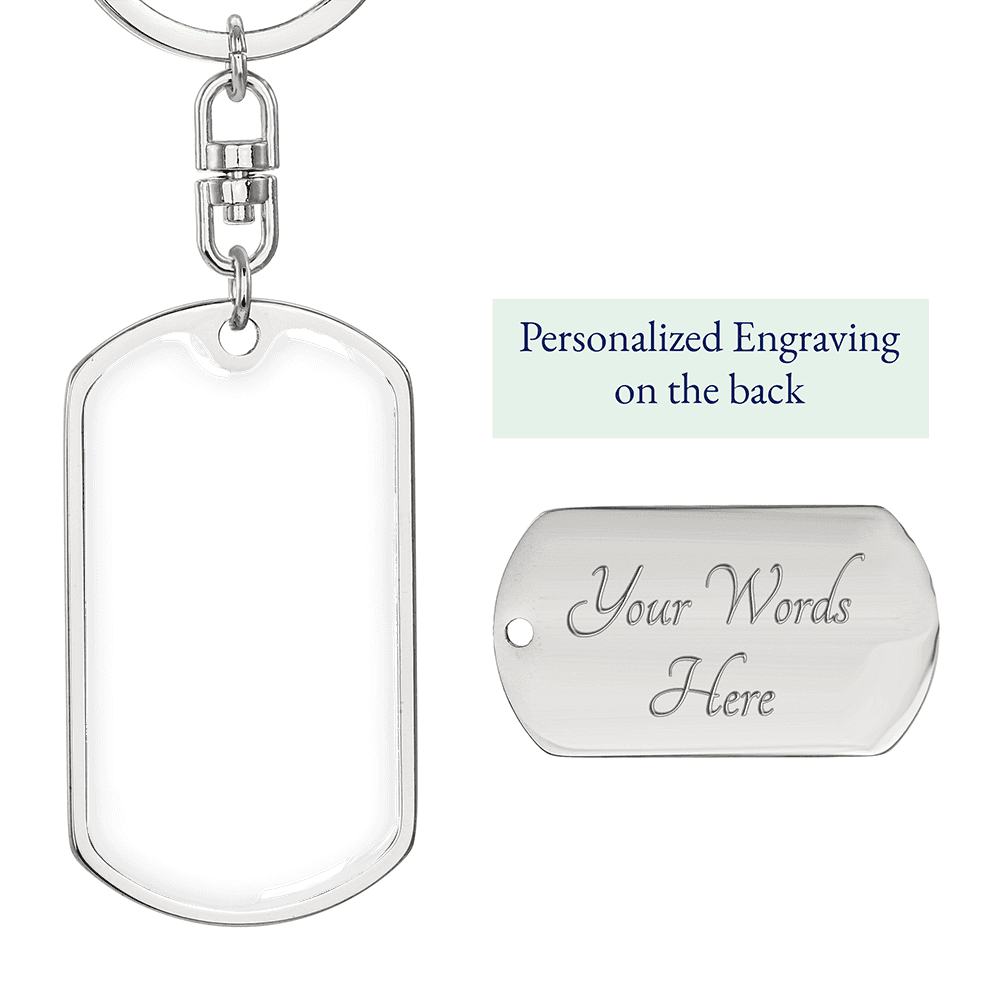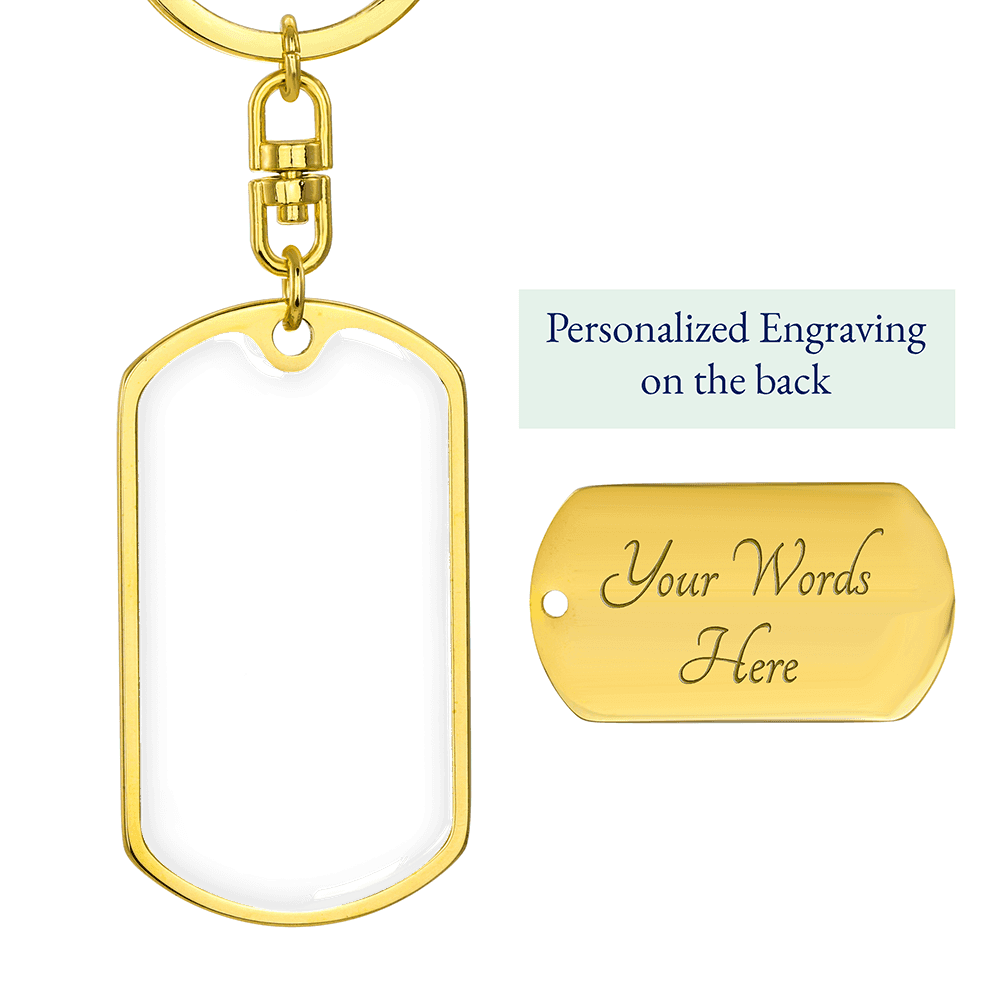 Drag or pinch with fingers to adjust
This Dog Tag Photo Keychain is the perfect keepsake! Whether for yourself or a loved one.
➜ Add the perfect photo of your your father and you to create a truly unique piece of jewelry!
➜ If the custom engraving option is available, engrave onto the back of the pendant anything else you want to remember and keep you close to their heart. Each personalized piece offers exceptional craftsmanship that is fit to be an instant classic in your family.
Product Dimensions:
➜ Swivel Attachment Keychain
➜ Key Ring Diameter: 1.1" (28mm)
➜ Dog Tag: 28.5mm x 51mm
CARE TIPS
How to protect gold plated and is gold plated water resistant?
For best longevity, do not wear them in sea water (salt) or in the pool (chlorine), and avoid direct contact with chemicals such as perfumes, cosmetics and household products as much as possible. Wear them only after using your cosmetics.
How to clean gold-plated jewelry?
Over time, jewelry can become tarnished, so don't hesitate to clean it and rub it with a soft, dry cloth. 
In order to avoid alteration of your jewelry, we also advise you to store it in its box.
How to clean a silver jewel which oxidizes (blackened)?
Silver jewelry can tarnish over time, but oxidation is a natural phenomenon that can be accentuated by various factors mentioned above. You can restore the shine to the jewelry by using a silverware product like polish. Always use a soft cloth to avoid scratching the jewelry. 
Unique, one-of-a-kind gift

NOT SOLD in stores

USA: 2-8 Business Days
Hurry! We Sell Out Frequently
Description
Surprise someone you love with this unique and elegant jewelry item 🎁.
We say "UNIQUE" because each piece is different when you provide your photo.
This hand-crafted piece will never fade and is built to last!
Specifics
Made in the U.S.A
316 Steel or 18k Gold Finish
Adjustable Necklace Chain Measures 18"-22"
Water-Resistant
Delivery
Each piece is 100% custom hand-made to order in only 3-5 business days!
Hurry! We Sell Out Frequently
Unique, one-of-a-kind gift

NOT SOLD in stores

USA: 2-8 Business Days
Each item is handcrafted and assembled with love just for you and your loved one. Due to this, please allow 1 - 2 business days for your order to ship.
Once shipped, you can expect delivery within:
USA: 2 - 5 Business Days w/ Standard (1 - 3 Business Days w/ Expedited)
Canada: 5 - 10 Business Days
UK & EU: 3 - 7 Business Days
Australia & New Zealand: 8 - 20 Business Days
Rest of the World: 5 - 10 Business Days
This Dog Tag Photo Keychain is the perfect keepsake! Whether for yourself or a loved one.

➜ Add the perfect photo of your your father and you to create a truly unique piece of jewelry!

➜ If the custom engraving option is available, engrave onto the back of the pendant anything else you want to remember and keep you close to their heart. Each personalized piece offers exceptional craftsmanship that is fit to be an instant classic in your family.

Product Dimensions:

➜ Swivel Attachment Keychain

➜ Key Ring Diameter: 1.1" (28mm)

➜ Dog Tag: 28.5mm x 51mm

CARE TIPS

How to protect gold plated and is gold plated water resistant?

For best longevity, do not wear them in sea water (salt) or in the pool (chlorine), and avoid direct contact with chemicals such as perfumes, cosmetics and household products as much as possible. Wear them only after using your cosmetics.

How to clean gold-plated jewelry?

Over time, jewelry can become tarnished, so don't hesitate to clean it and rub it with a soft, dry cloth. 

In order to avoid alteration of your jewelry, we also advise you to store it in its box.

How to clean a silver jewel which oxidizes (blackened)?

Silver jewelry can tarnish over time, but oxidation is a natural phenomenon that can be accentuated by various factors mentioned above. You can restore the shine to the jewelry by using a silverware product like polish. Always use a soft cloth to avoid scratching the jewelry. 

Each item is handcrafted and assembled with love just for you and your loved one. Due to this, please allow 1 - 2 business days for your order to ship.

Once shipped, you can expect delivery within:

USA: 2 - 5 Business Days w/ Standard (1 - 3 Business Days w/ Expedited)

Canada: 5 - 10 Business Days

UK & EU: 3 - 7 Business Days

Australia & New Zealand: 8 - 20 Business Days

Rest of the World: 5 - 10 Business Days
See what people are saying
about us